CHAIRE – PRIBRAM
Vocal-instrumental choir of period instruments
The Greek word "chaire" means joy. The choir Chaire began to revive anonymous and folk songs of Czech and European gothic, rennaisance, baroque and classicism. They also worked up a programme of Czech and European Christmas carols, songs of the run of the year, and rennaisance dances. They perform together with a rennaisance dance group called Fioretto from Cesky Krumlov, whith a group called Chorea Historica, and with Czech actors Alfred Strejcek, Otakar Brousek senior, Frantisek Kreuzman, and Hana Benesova in several programmes (Song of St. Francis, Theatrum Mundi – The Chronicles of the Thirty-year War, and others).
The music played by the ensamble is suitable for concerts in castles, chatteaus, museums, in chamber atmosphere or on festive occasions such as exhibitons, period festivals or anywhere where there it is necessary to animate Czech history by music. In 2001 the ensamble cut their first CD Songs Recalling Former Times. In spring 2003 Chaire produced a CD of rennaisance songs and dances I Dance, I Sing. At Christmas time in 2004 they made their third CD Singing about Christmas. In 2006 they cut a DVD under the same title and in 2007 the ensamble prepared a new CD Song Is a Desire (doplnit anglicky nazev, pokud uz existuje) to be published.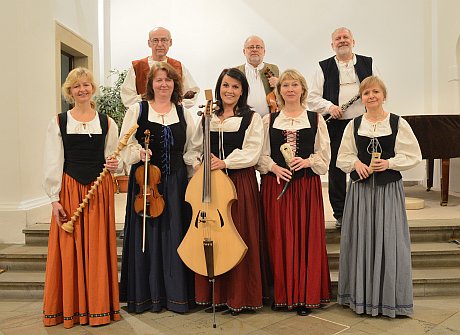 Josef Krček – Artistic Leader
Josef Krcek, native of Ceske Budejovice (born in 1946) studied at State Conservatory in Pilsen – specialization clarinet. During his studies he played in the orchestra of the J. K. Tyl's theatre in Pilsen. After compulsory military service at Central music of the Czechoslovak folk army he was a member of Czechoslovak ensamble of songs and dances in Prague. In the 70s and 80s he worked as a teacher at music schools in Prague and in Supraphon Publishing he was the head of the department of classical music. At this time he also cooperated with folk ensambles, in particular with Skoda Pilsen (currently Mladina). In those years he also started his regular cooperation with Czech Radio in Prague and Pilsen. Since 1969 he played in Chorea Bohemica ensamble and since 1975 he has played in Musica Bohemica ensamble. In the 90s he taught musical therapy at Jan Amos Komensky School in Prague and music at Waldorf School in Pribram. Here he started Chaire, vocal-instrumental choir of period instruments, in which he is still active these days. In the 90s as a vice-chair of the Anthroposophic society he gave numerous lectures. In 1998 he founded Musica Humana, a private school of musical therapy. In the years 2002 to 2007 he worked as an officer at the department of culture of the Mid-Bohemian Region.
Josef Krcek deals with historical Czech and European music and folk songs. He is an author of 40 pieces of music for a wind orchestra, music for radio fairy tales, plays and series (The Old Czech Legends – 36 episodes). He has made several CDs, e.g. Christmas Carols, The Oldest Collection of Czech Folk Songs, To the Czech Collectors, Explorers and Authors, Rye, Rye, Songs Recalling Former Times, I Dance, I Sing and others.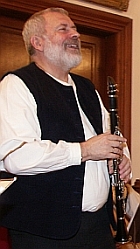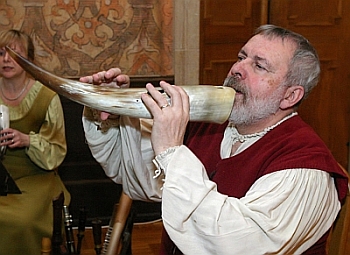 Works for Musica Bohemica (selection): Song of a Rose (about Peter Vok, 1972); Rex Histrionum (600th jubilee of Charles IV's death, 1978); Logos (vocal-instrumental meditation on the prologue of the Gospel of John, 1993); I Am a Part of the Sun (1998) and others. 200 adaptations of folk songs.
Independently realized works: Children's Suite for a wind quintet (Concertino de Praga – LP Panton 1978)
Film music: A Shoe Maker and a Devil (Film Studio Zlin); series To the Czech Collectors, Explorers and Authors (K. J. Erben, 1985); Springs (about L. Janacek, 1998) – Czechoslovak Television.
Songbooks: Not a Long Way from Kozakov – songs for a wind orchestra (editio Supraphon 1983), Hej, hej, koleda – Christmas songs from the foothills of the Giant Mountains (editio Supraphon 1986).
Awards: in 1972 2nd position in the Prix de musicue de Radio Bratislava competition.
What does he say about music and a folk song?
I like musical instruments, historical ones in particular, and good music. Music throughout genres is either good or bad. I began to adapt folk songs because I like them for their mirror of life and mystery of human. Folk songs have precise memory of the nation. It's interesting how often a folk song can suggest a way of its adaptation. We must honour it and it will express itself.